When you only have a small flock of chickens, a big coop is not needed. Building a DIY A Frame chicken coop will meet the housing needs your fowls have while making it easy for you to gather eggs and tend to your little flock. Check out these 10 A Frame chicken coop plans and when you find one that is right for your needs, you can use them to get a small chicken coop built in a day. Also check out free chicken coop plans, diy chicken coop, chicken tractor coop plans and pallet chicken coop.
Small A-Frame Coop
Here is a small and inexpensive A-frame chicken pen that will house 2-4 chickens safely and comfortably. This A-frame coop is small enough to be moved around the yard so the chickens can have a fresh spot to scratch in each day.
Cheap A-Frame Hen House
This easy chicken coop can be built with less the $50 worth of new materials. The cost will be even less if you have some scrap building materials on hand.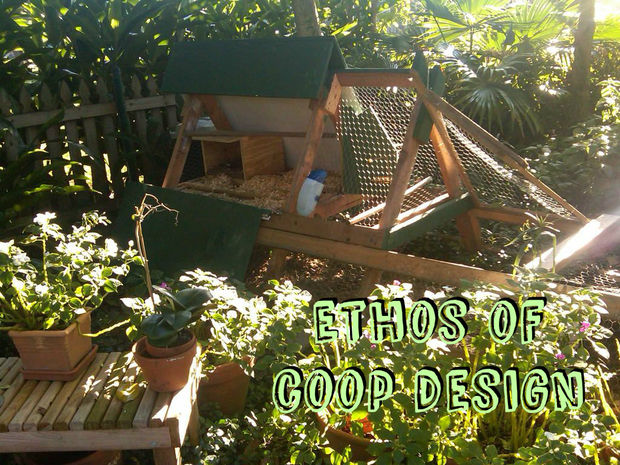 Protected Chicken Coop
This is a perfect A-frame coop for backyard chickens that spend their days roaming freely, but need a protected coop at night. These hen house plans include a secure floor for the coop so predators can't dig their way under during the night.
A-Frame with Outdoor Space
Several chickens can live comfortably inside this safe A-frame chicken coop, plus enjoy safe outdoor space during the day. Chicken wire covering the ground inside the coop and an attached fenced-in yard allows the chicken to have free-run day and night while staying safe.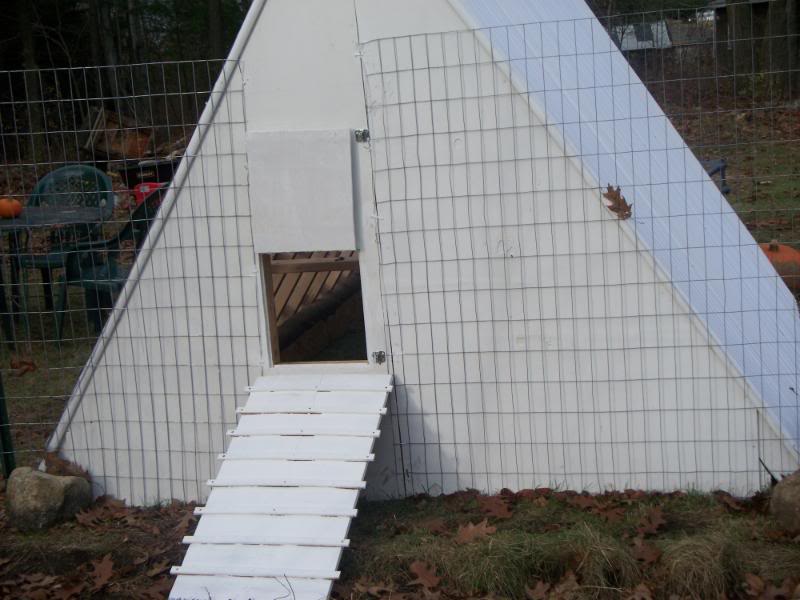 Gothic Chicken Ark
Build an ark of safety, Gothic style, with these easy-to-follow chicken coop plans. Not only will this small A-frame design house your backyard chickens, but it will add a design element to your backyard too.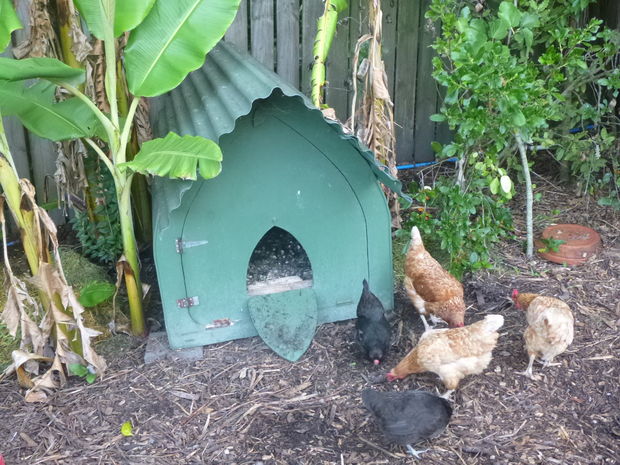 Barn Style Chicken Coop
Here are some plans for building a DIY chicken hutch that looks like a mini-replica of an old-time red barn. This beautiful hen house will compliment your backyard decor and keep your egg-layers safe.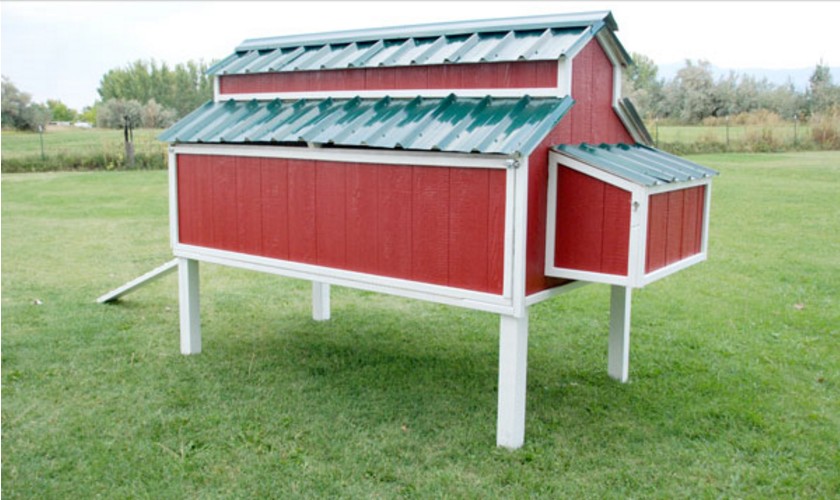 Recycled Building Materials
Recycle used building materials into a functional and pretty A-frame DIY chicken coop. The cost will be almost nothing if you have enough materials already on hand to follow these detailed, step-by-step building instructions.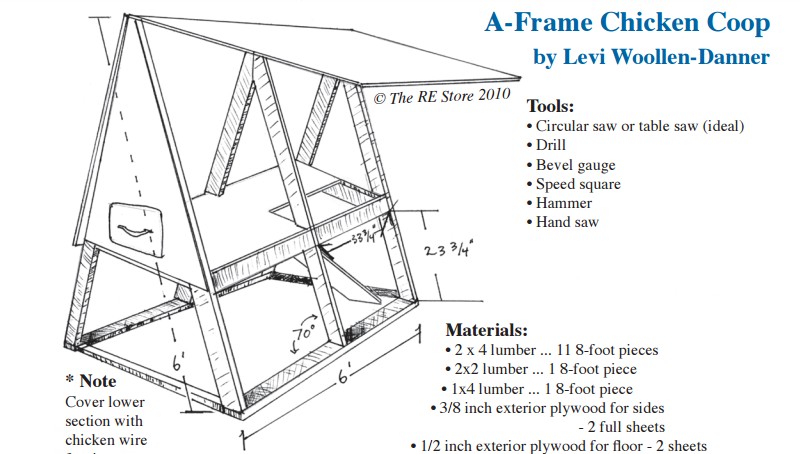 Portable Mini Coop
This easy-to-build portable chicken coop is lightweight and has front wheels so it's easy for one person to move around. The hens have a safe haven to retreat to each night and an enclosed area in which they can scratch around in during the day in search of bugs. The wheels on this mini coop allow you to move the house around daily or weekly so the fowls can enjoy a variety of fresh insects in their diet.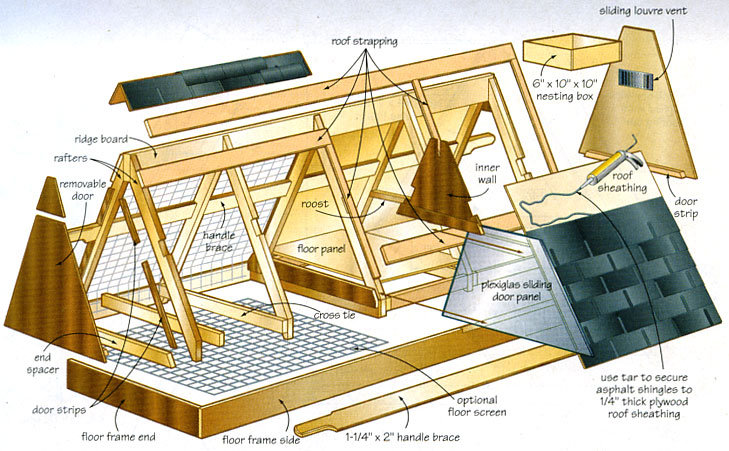 Mobile Chicken Coop
An old metal frame, a few boards, chicken wire and a couple of wheels can be used to create this mobile A-frame chicken coop. Lightweight and easy to move, this design will allow hens to feast on fresh grass and insects every day.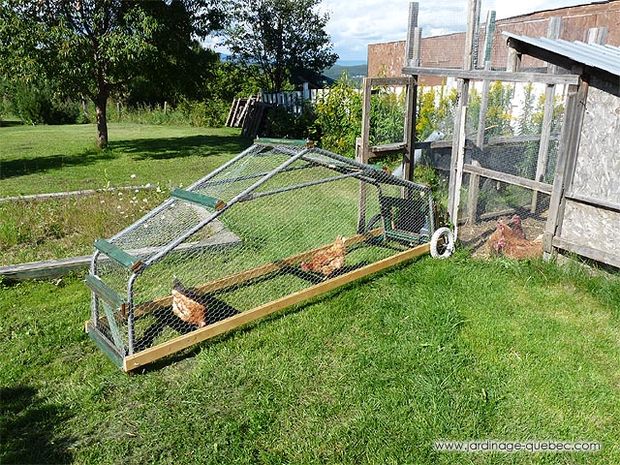 Adjustable Coop Plans
These detailed plans for an A-frame coop are adjustable so you can use them to build a coop that is just the right size for your hens. This hen house will provide safety both day and night for your egg-layers.