Coming up with your own duck house plans and building a duck house on your own is easier and more affordable than you might imagine. As long as you provide your ducks with the shelter, space and comfort that they need, they will be happy in their new home. As these innovative plans show how you can create a diy duck house with very little money and some can be made with a little time and a few basic DIY skills. You may also like to read guide for raising ducks.
1- A Frame Duck House With Cedar Shingles
This charming little A-frame coop or duck shelter is a picturesque home for your ducks. Cedar is a wood with great properties for use outside and will not decay or rot so is perfect for such uses. You may also like to check out DIY A- Frame Chicken Coop.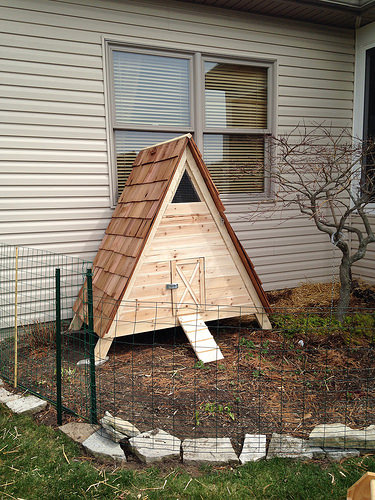 2- A High Rise Home For Ducks/ Bird House
This house for your ducks can be created using quality timber and a basic knowledge of DIY. You do not need to be an expert to make this home for wild ducks or other wild birds.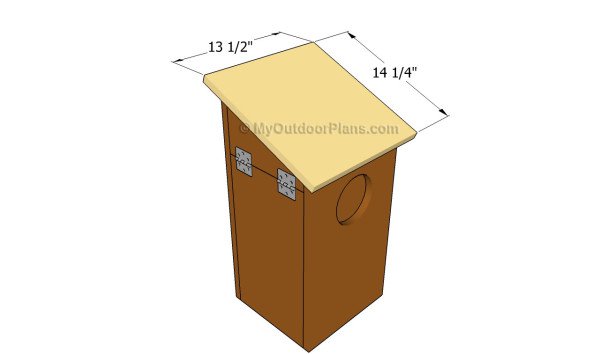 3- A Duck Shelter With Nesting Area and Run
The roof of this little duck house is planted with edible herbs and other plants, to create a green roof. This is a great example of how ducks and a duck shelter can become integral parts of your over-all garden design. You may also like to see green roof chicken coop plans.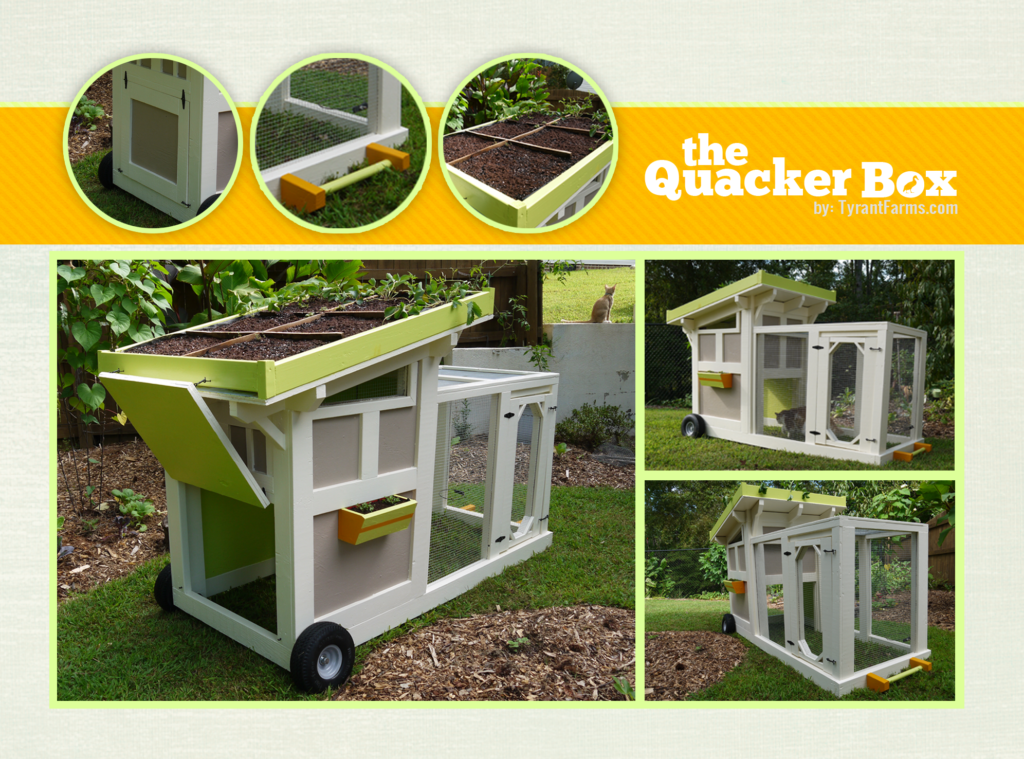 4- A Wooden Pallet Duck House Plan
A wood duck house is always a sustainable option but this is more sustainable than most as it makes use of reclaimed wooden pallets. Also read pallet chicken coop plans.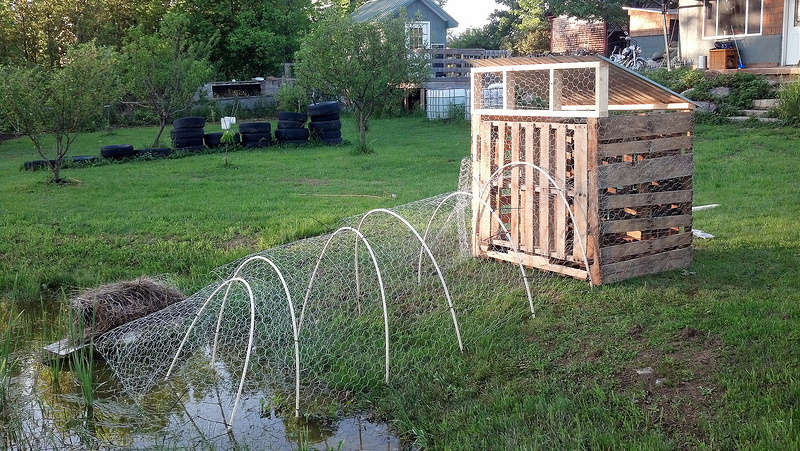 5- Another Wood Duck House With Reclaimed Wood
Of all the duck house ideas, the best are those that utilize scrap material. This idea also used wood pallet and other reclaimed wood to make a sturdy, safe house for ducks.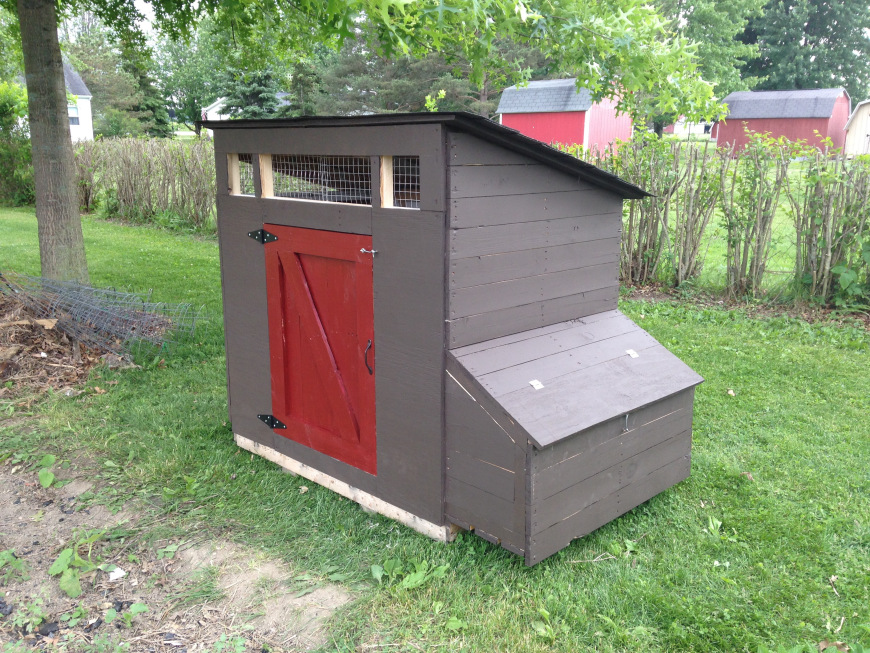 6- Cheap and Rustic Duck House Plan
Remember, when coming up with duck house plan, that you should be open to materials you can garner for free – one man's trash is another man's treasure.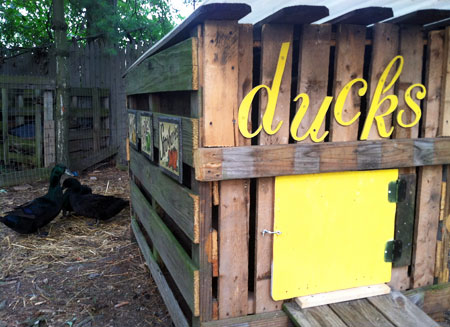 7- Large Duck Pen Design
Remember, a small duck house is fine for one or two free-ranging birds but more ducks will need space. Ducks need more space than chickens so allow 4-6 square feet per bird in the duck house and 10-25 square feet per bird in the run if they don't range free.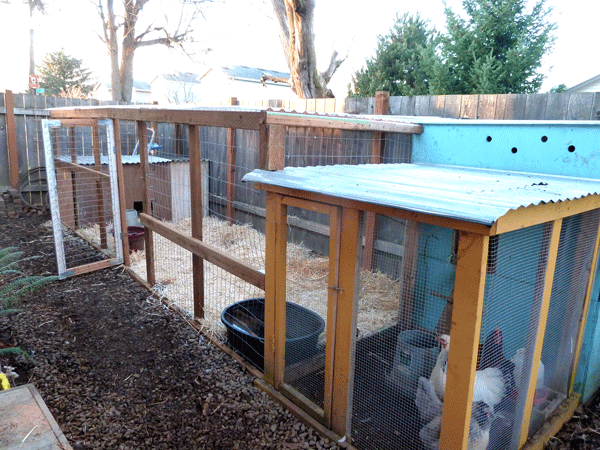 8- Pallet Duck House Plan
Remember, when sourcing materials for your duck house, that though reclaimed materials can be great, they may be impregnated with chemicals. Take care to provide a safe environment for your ducks.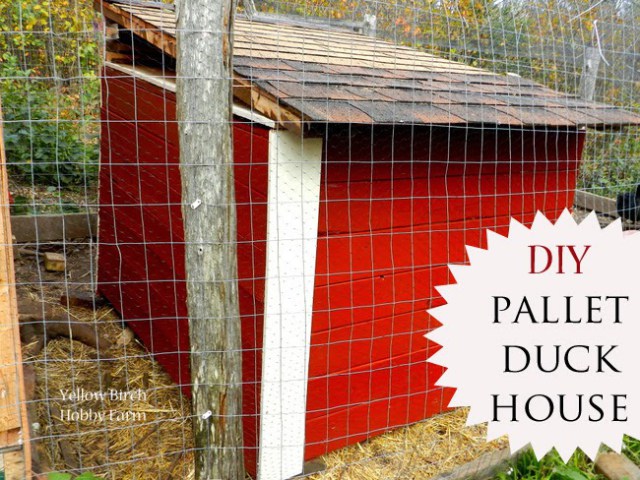 9- Capacious Duck Pen Design
When creating your duck house, consider the climate and conditions where you live. Will the ducks range free or spend a lot of time in their run in the winter? Design for your site.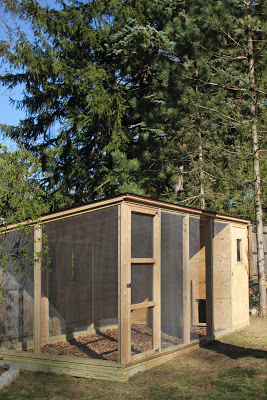 10- Chicken Or Duck House Made From An Old Packing Crate
Again, these chicken or duck house plan show that you do not have to spend a fortune to get a great home for your poultry.