Hatching chicken eggs is first thing that any chicken farmer would think of, after all, that's the only rewarding offer after all the hassles. Raising backyard chickens is a fun activity but requires attention at every aspect. Hatching eggs is only possible when you have effective store bought or homemade egg incubators however, many times you can't simply own them because they cost a lot. The cheaper types may not be reliable enough too. So, what can be done to make the life easy? The excerpt tells you about 10 simple and affordable diy incubators for chickens that you can make on your own.
1- Wooden Box Incubator
For making this wooden box egg incubator You must look around for large wooden box in your house; if you can't manage to find one, you can get it from some garage. The dynamics for the incubator remains the same – you need socket, bulbs and thermometer. Read the details to see step by step construction of this design so that you can see chicks hatching soon.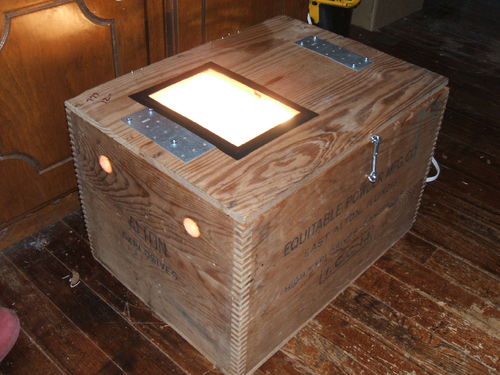 2- Styrofoam Incubator
If you can find the broody mother for hatching duck eggs or any other poultry, you need to have a decent incubator for the fulfillment of the need. Styrofoam incubators can be good choice for you, if you are looking for getting away with the tasks in just $30. All you need is to gather some spare parts from your own home and invest time in its making.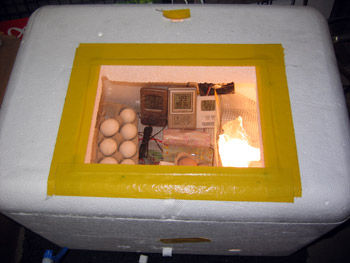 3- Cabinet Style Incubator
You would enjoy making this kind of an incubator, because it ends up elevating the style of your home. It can hatch as many eggs as want, depends upon how many shelves you install. It can be place anywhere, even in your dining hall, as it has fancy appeal. Everything that is required for its making would be available to you either at home or at local store. Cherry finish look makes it a lively choice for home setting.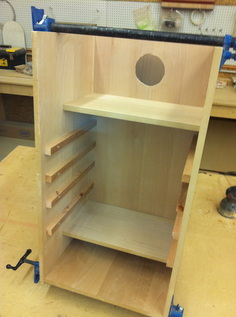 4- Drawer Incubator
This one is interesting DIY incubator plan because it has auto turning facility for 20 eggs.  Look for identical old drawers in your storage space or buy the recycled one from the market. You need to have 2 drawers attached so that required depth can be created.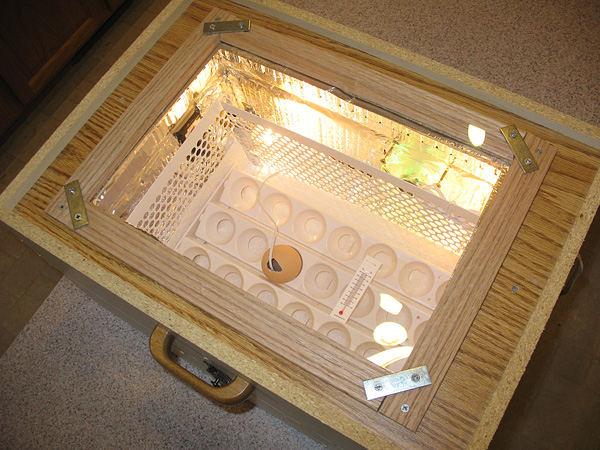 5- Styrofoam Broccoli Box Incubator
You can find it on any grocery store easily. With basic skills and simplest items you can create incubator for hatching eggs with your convenience under safe conditions.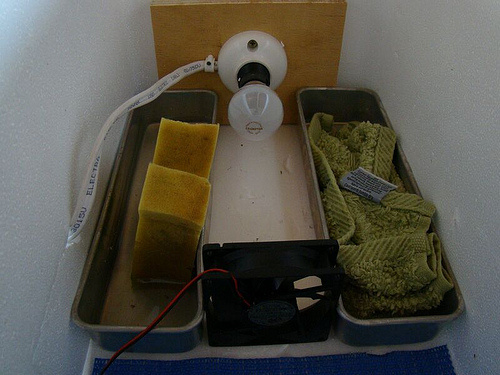 6: Wooden Board Incubator
This is two level incubator with eggs and water on the lower end, while fan and bulb at the upper end. The outer structure can be created by using water resistant wooden slabs joined together for perfect shape.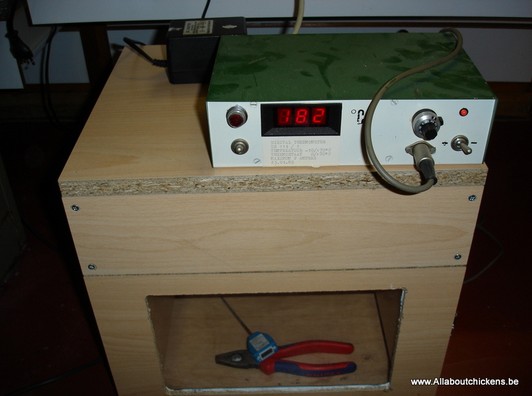 7- Open Styrofoam Incubator
You can find a decent Styrofoam box for just $10 at any local store. You must cut the upper end to from the middle for maintaining the air flow. With usage of 15watt bulb and proper ventilation, you can get fertile egg after 10 days. This certainly answer the highly inquired question, how to hatch the chicken eggs at home. You can find the instructions of this homemade incubator at Backyard Duck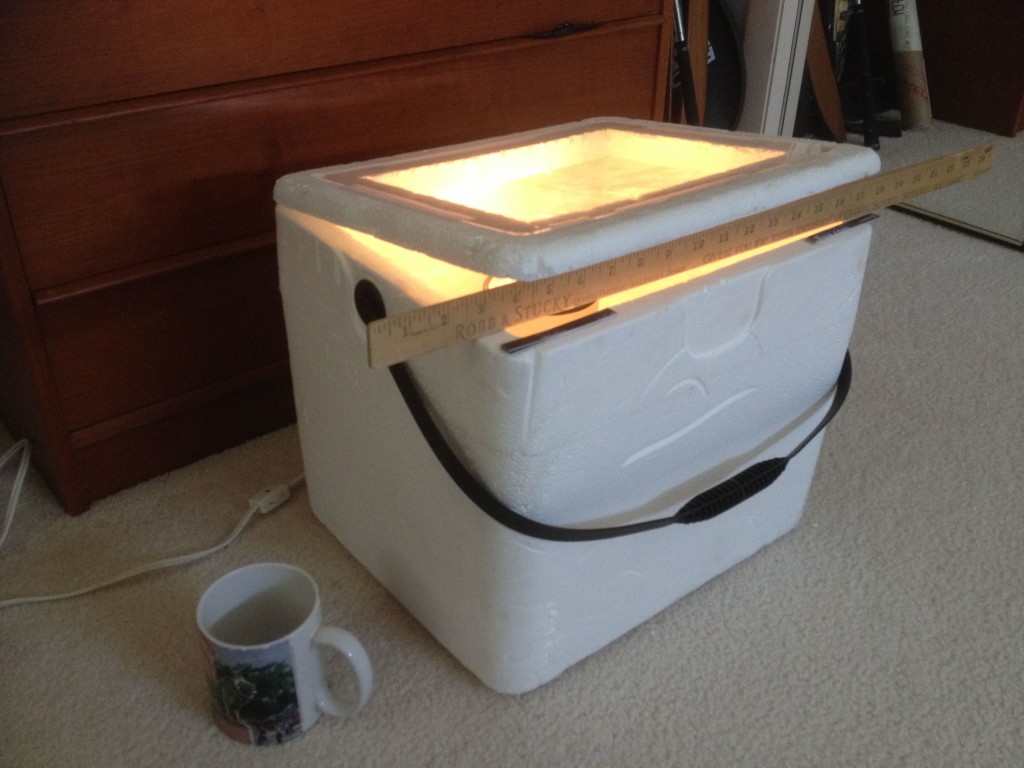 8- Vanity Cabinet Incubator
In case you like to work with this plan, you would have lots of benefits – a huge space, proper viewing windows, powerful ventilation and obviously, great looks. Moreover, such a cabinet has capacity to hold over 200 eggs, if you have need for massive hatching demands. More detail at Backyard Chickens
9- Inexpensive Incubators
Read good information on how different incubator plan works and what their utility is. Not all the inexpensive plans would bring fruitful results to you; they might turn out to be a failure. Therefore, chose wisely before making the right choice so that you end up having lots of little fellows running around in your backyard.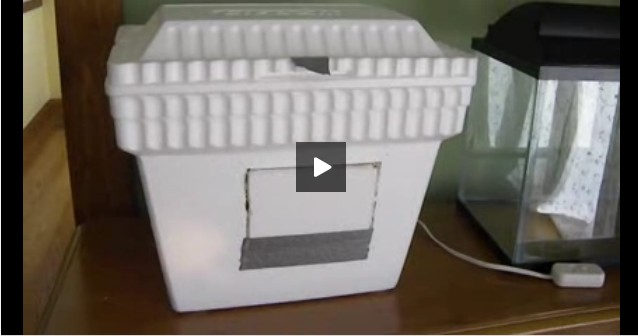 10- Styrofoam Cooler For Chickens
For any successful incubator plan, you need to understand about how air and temperature works. Also, adjustment of the bulb plays an important role; otherwise, you may end up ruining up your eggs. However, due to small space available, the plan would not provide you with enough space to have more than 4 or 5 eggs. You might be lucky enough to follow the same plan on a bigger box, if you local store has that. Enjoy the creative tasks and get away with hassles in just a few dollars.