For cute little stuffy fellows, you certainly need to have a simple and beautiful house, required water systems and a neat and clean environment and yes, chicken nesting boxes. In case you have limited budget for your birds but have some spare time then you can save money by building custom made nesting boxes instead of purchasing costly one from the market. However you must keep in mind a few basic things about chicken nest boxes; it must be clean, dry and dark area that's all about your laying hens need where they can feel secure and safe. Here are wonderful chicken nest box plans that are almost free of cost.
1: Wooden Barrel Nesting Box Plan
by lisa
It is a good idea to work on a nesting box which is portable. These will help you in coping up with weird egg laying habits of the chickens. Interestingly, you can build a lovely, half wooden barrel box of chicken eggs in 10 minutes. The material you need:
Wooden barrel ( cut into half)
Cordless drill
Wire snips
Take a wooden slab make holes into it, and make same size holes in the barrel too. Join them together with wire. Make sure the slab has something colorful on it which appeals the chicken.
See this Nesting box plan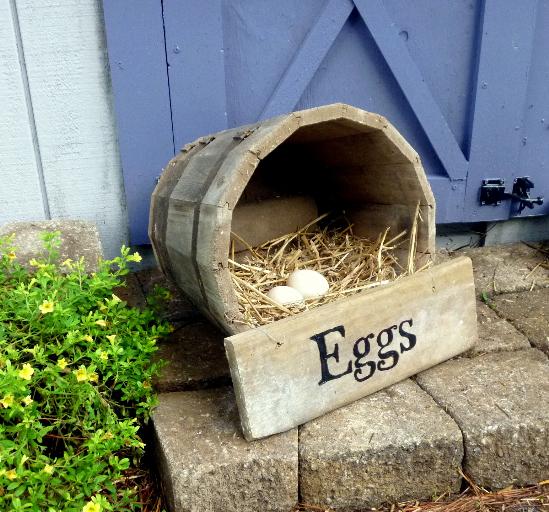 2: Triplex Nesting Box:
This is another type of wooden nesting boxes for chickens. This is ideal for these backyard farmers who want to get done with a nesting box which caters three or more birds at a time. For triplex type, you may need help from a friend or maybe professional. The problem occurs when you are supposed to join wooden slabs all together and form a secure nesting area. Don't forget to place fake eggs into the boxes; else you won't be able to convince your flocks to lay eggs inside it.
Check out this Nesting box plan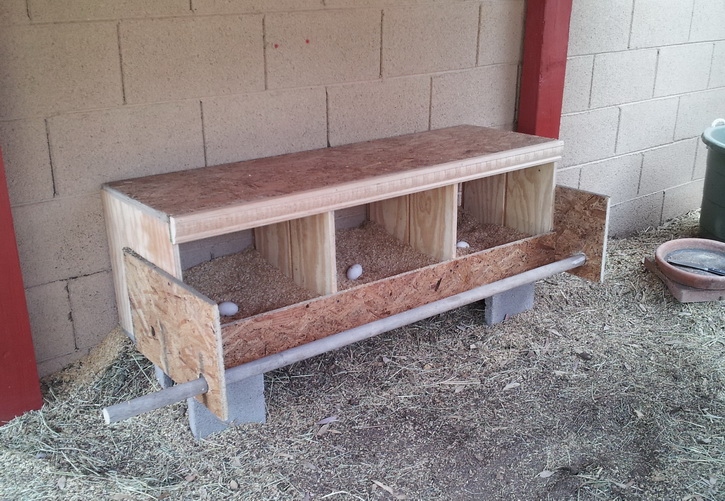 3: DIY Cute Nesting Box

by kelly wood

Here is the guide on how to build chicken nest boxes and that even in simpler ways, being a novice.
Assemble your needed parts and tools
Cut two equal pieces of plywood (one is the base and other is back)
Cut another two pieces from plywood but make sure they have slanted edges – they will make sides.
Cut roof and front from plywood pieces.
You need 8 different size lumber pieces too
Follow the link to see how to join the wooden slabs together. It is certainly a very good looking sort of nesting box. See the plan here:  Diy nesting box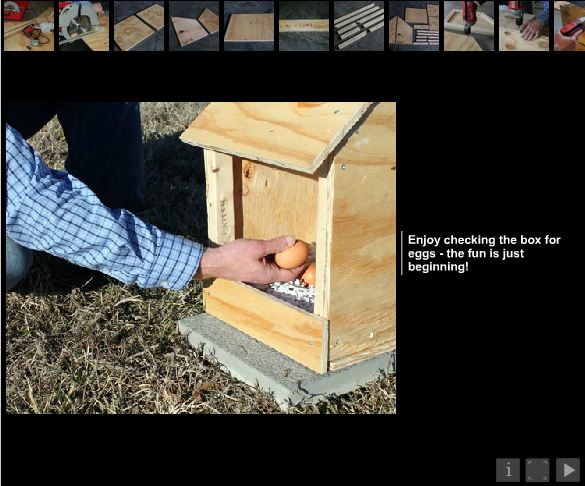 4: External Nest Box

 by 'the garden coop.com'

If you fail to analyses the chicken nest box size that you need, this type of plan can work best for you. Basically, you draft the nesting box made from wood and attach it with outside part of the chicken coop. The details are given in the link, yet for overview, have a look:
Plywood sheets ( 19 mm thick)
Lumber pieces
Screws for joining
Hinges
Latches
Other materials – for door, windows paint
Attach this gorgeous looking nesting box to your coop not from inside, but from outside, it would look as an additional decor as well as allows extra space to accommodate birds within a coop.
See the Complete plan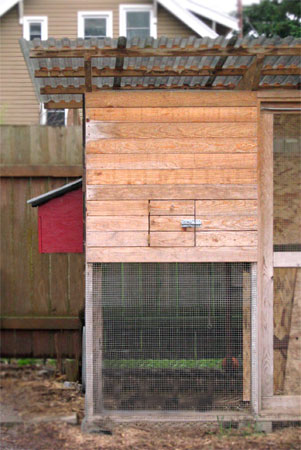 5: Down East Laying Box

by paul j.bemett:

This one is simple, easy and fast to build nesting box according to its designer 'paul'.  It is an ideal chicken nesting box plan, and that even works perfectly fine for backyard settings. The materials you need for this project include:
Plywood
Strapping
studs
Flathead wood screws
Waterproof glue ( for wood)
The link has details about construction and pictures that would give you clear idea about the joining of the various pieces. Get the instruction for this nesting box plan.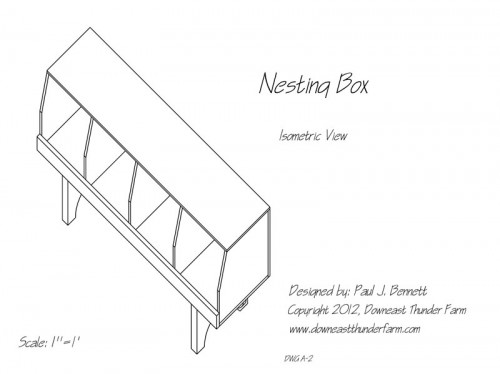 6:  Quick Nesting Box Plan

by ana white:

It is all wood game – you need to have a slanted top, probably designed with various wooden sheets. Also, with a door type front, you can attract hens to come over it and lay their eggs. Make sure you keep fresh straws in it so that hens feel comfortable. If you think you hens would not get habitual of this behavior, place a fake egg to make them used too.

See this Detail Plan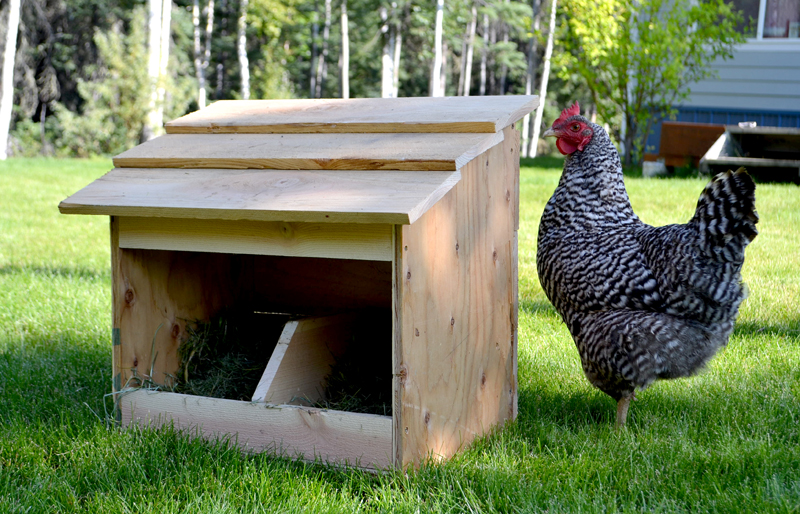 7:  Nesting Box Made Of Dish Pan

by rebecca simpson

Metal nesting boxes when bought from the market are an expensive option. However, you don't have worry for that as DIY plan would facilitate your need. The materials needed would be:
Dishpans (two of same shape and size)
Snips
Drills
Cable ties
Make two equal opening at the main side of the dishpans. Flip one over the other and fix it will screws. This way you will get simplest types of nesting boxes – for depth knowledge, see this complete plan.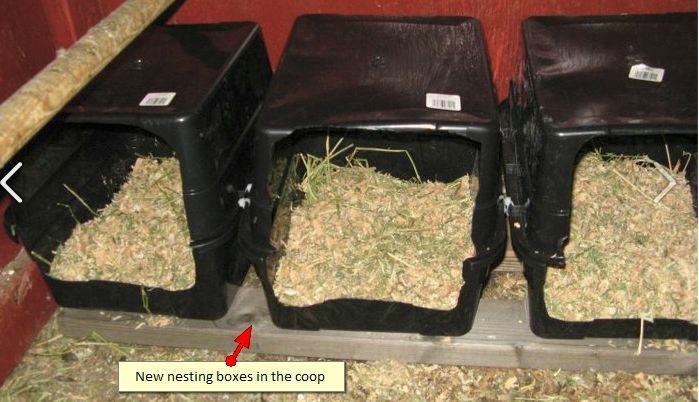 8: DIY Plywood Box

 by simon wells

One of the simplest ways of making a highly functional nesting box is here – use plywood and get done with it. You can either place it on the floor, or hung it for a wall and keep eggs there in the morning. Make sure it is about 10 inches, as it is an ideal nesting box measurement. Make sure you cut the wooden pieces in equal length and fix them well, because that is only part that require attention, rest remains fun. Get the detail here